Lab Members
Previous Members
Students, past and present
---
Lab Members
Virginie COURTIER-ORGOGOZO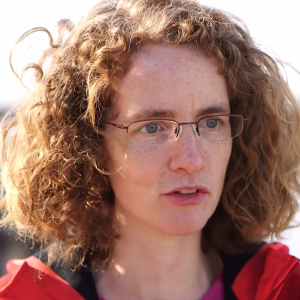 CNRS Group leader (Directrice de Recherche 2e classe)
virginie.courtier*ijm.fr
0000-0002-9297-9230
2000-2003 Ph.D., F. Schweisguth lab, Paris
2003-2006 postdoc, D.L. Stern lab, Princeton
2006-2007 postdoc, A. Moore lab, Wako-shi
2007-2009 CNRS CR2 researcher, C. Dauphin-Villemant lab, Paris
2009-2010 CNRS CR2 researcher, M. Gho lab, Paris
2010-     group leader, Institut Jacques Monod
Manon MONIER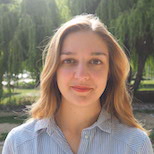 PhD student
manon.monier*ijm.fr
Arrived in March 2020 for her M2
Evolution of Drosophila glue.
Alexis LALOUETTE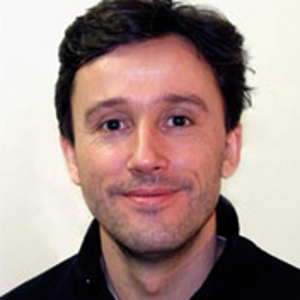 University lecturer
alexis.lalouette*ijm.fr
Arrived in 2011
Development and evolution of lobe shape in the D. melanogaster subgroup.
Isabelle NUEZ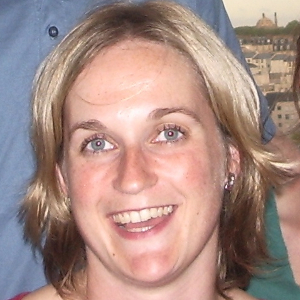 Research Engineer CNRS
isabelle.nuez*ijm.fr
Arrived in 2011
Evolution of genitalia bristles in D. santomea. Evolution of Drosophila glue.
Jean-Noël LORENZI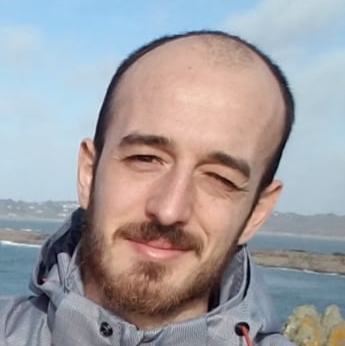 Research Engineer CNRS
jeannoel.lorenzi*gmail.com
Arrived in Sept 2021
Elucidating the proximal origin of SARS-CoV-2.
Roshan Kumar VIJENDRAVARMA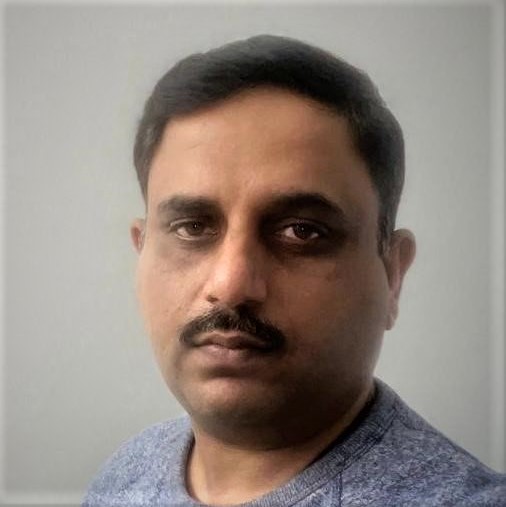 CNRS Researcher CR
Arrived in Jan 2022
Developmental instability and sexual selection, adaptation to chronic malnutrition during development.
Previous Members
Michael LANG (post-doc and CNRS CR researcher) 2010-2022

Flora BORNE (PhD student, advisor: Virginie) Sept 2017-Aug 2021
Bénédicte LEFEVRE (PhD student, advisor: Michael) Jan 2017-Jan 2021
Jean DAVID (emeritus professor) 2015-2021
Aurélie SURTEL (technician) July 2019-June 2021
Alexandre PELUFFO (PhD and post-doc, advisor: Virginie) September 2013-August 2018
Olga NAGY (post-doc) February 2014-July 2018
Alexis MATAMORO-VIDAL (post-doc) January 2015-2018
Andrea ACURIO (post-doc) April 2015-Dec 2017
Laurent ARNOULT (post-doc) -May 2017
Stéphane PRIGENT (post-doc) -May 2017
Daniel VASILIAUSKAS (INSERM researcher)
Maria CARVALHO (visiting post-doc)
Rosina SAVISAAR (assistant engineer)
Charlotte CAINE (PhD student from J. Silber's lab) Jan 2012-Dec 2012
Amir YASSIN (post-doc) May 2010-May 2012
Sophie MURAT (visting PhD student from Alistair McGregor's laboratory) April 2011-Dec 2011
Géraldine GOUPPIL (technical assistant) Sept 2010-March 2011
Students, past and present
 
Stecy MIENANZAMBI (M1 student, advisor: Michael) Oct 2021-Jun 2022
Sabrina BOUTALEB (M1 Université de Lorraine, 2 months) 2022
Louis MEVEL – 2021-2022 (L3 Universite Versailles Saint Quentin, 3 months)
Garance COPPIN – 2021 (3e Collège Alviset, 1 week)
Dongwoo CHAI – 2021 (Ecole Polytechnique, 3A project, 3 months)
Gauthier BEUQUE – 2020 (M1 – Faculté de médecine de Strasbourg)
Francesca PINTON – 2020 (M2 International Master in Developmental Biology at Sorbonne Université, 6 months)
Josué VIDAL – 2020 (M1 Univ Paris Diderot, 7 months)
Morgane PETIT – 2019 (3e Collège Alviset, 1 week)
Serhat BEYAT – 2019 (Bachelor, Boğaziçi University, Istanbul, 1 month)
Virginia SOUPRAMANIANE – 2019 (L2 Université de Cergy-Pontoise, 1 month)
Ecem NURAY – 2019 (Bachelor, Bilkent University, Ankara, 2 months)
Dylan THORINIUS – 2019 (BTS 1e année, 2.5 months)
Weronika DOBROWOLSKA – 2019 (M1 University of Wroclaw, 4 months)
Mariam NOOR – 2019 (M2 Paris 6, 6 months)
François KHIENS – 2018-2019 (Apprentis chercheurs, 1 day per week for 4 months)
Maeva NKOUMBA NKOUMBA – 2018-2019 (Apprentis chercheurs, 1 day per week for 4 months)
Marine DELVIGNE – 2018-2019 (M1 EPHE, 6 months)
Adélaïde JAJOUX – 2018 (3e Collège, 1 week)
Josue VIDAL – 2018 (L3 Paris Diderot, 2 months)
Alexis MAGRI – 2018 (BTS Ecole Technique Supérieure Du Laboratoire, 2 months)
Gloria VEREBES – 2108 (Nurse diploma, 1 month)
Margherita BATTISTARA – 2018 (between M2 and PhD, 2.5 months)
Catline NOBRE – 2018 (L3 Univerité Paris-Est Créteil, 2.5 months)
Mathilde NOTIN – 2017 (Medicine Paris Descartes, 3 months)
L LADEGAILLERIE – 2017 (Collège, 1 week)
Sofian LACOSTE – 2017 (BTS Lycée Galilée, 6 weeks)
Loïc BODET – 2017 (M1 Pierre et Marie Curie, 1 month)
Quang Dinh TRAN – 2016 (Medicine Paris Descartes, 3 months)
Mehdi HAMDANI – 2016 (L3 Paris Descartes, 5 weeks, M1 EPHE, 6 months)
Jossian CABRERA – 2016 (L3 Paris Descartes, 5 weeks)
Kelly DE SOUSA – 2016 (M1 Paris 7, 2 months)
Melissa HAOUZI – 2016 (L3 Univ Tours, 3 weeks)
Sawssen EL OUISI – 2015 (L2 Paris 7, 2 weeks)
Agathe ZIDER – 2015 (Collège, 1 week)
Alice NAMIAS – 2015 (ENS L3, 1 week)
Andréa COTTIGNIES-CALAMARTE – 2015 (ENS L3, 1 week)
Ayca AYDOGAN – 2015 (Bachelor, 2 months)
Diane CATTE – 2015 (L3, 3 months)
Camille GUILLARD-SIRIEIX (L2 Université Paris Descartes, one week)
Sarah ZEROUALI-BLONDEAU – 2015 (L2 Université Paris Descartes, one week)
Sarah PAULUS – 2015 (Bachelor, 1.5 months)
Alejandra VARGAS VALDERRAMA – 2015 (M1, 3 months)
Felix FOUTEL-RODIER – 2014 (ENS L3, two weeks)
Konstantin BRODETSKIY – 2014 (2.5 months)
Sébastien FERRARI – 2014 (License Paris Sud, one month)
Flor RHEBERGEN – 2014 (M2 Institute Biology Leiden, two months)
Juliette ROYER – 2014 (L3 Université Paris Descartes, six months)
Laura SERENI – 2013 (ENS L3, two weeks)
Delphine TANGUY – 2013 (ENS L3, two weeks)
Vincent LUDGER -2013 (M1 Paris 7, two months)
Sabrina HENRIETTE – 2013 (M1 BioInformatics Nantes, two months)
Sadjo SIDIKOU – 2012-2013 (before university, four months)
Angela LA – 2012 (Sup'Biotech, two months)
Florian GOTTI – 2012 (Licence, two months)
Pedro HENRIQUES – 2012 (M1, six months)
Nada OMAR – 2012 (Licence, three weeks)
Pierre QUÉVREUX – 2011 (ENS L3, one week)
Amélie RAST – 2011 (two months)
Olivier BOMME – 2010-2011 (BTS, two months)
Anne-Charlotte MARSOLLIER – 2010 (ENS L3, one week)
Nicolas VIENNEY – 2010 (ENS L3, one week)